The clever design of these plastic leaves solves several problems.
When inserted into any potted plant, the leaf blends into the foliage and acts as a grooved slide to channel water directly to the soil.
An easy way to water large, lush plants as well as those that fill smaller containers, leaving little access to the soil, they are also useful when watering succulents and hairy-leafed plants to avoid getting their foliage wet, which can cause leaves to rot.
An excellent way to reduce the risk of spillage when watering hanging plants or those situated in crowded or hard-to-reach places, they are simple but effective tools.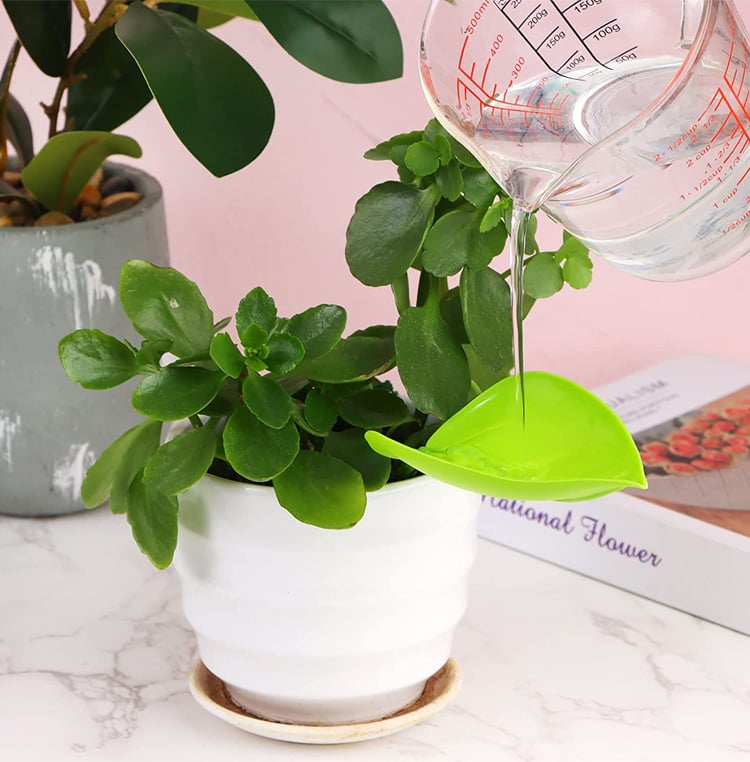 MAIN FEATURES:
🍃 PLANT POT WATERING FUNNELS: Fed up of getting water everywhere but inside the plant pot itself? Leaflow watering funnel allows you to water your plants with ease. Unique leaf shaped funnel design blends in beautifully with your house plant. (6.7 x 3.5 x 3 inches)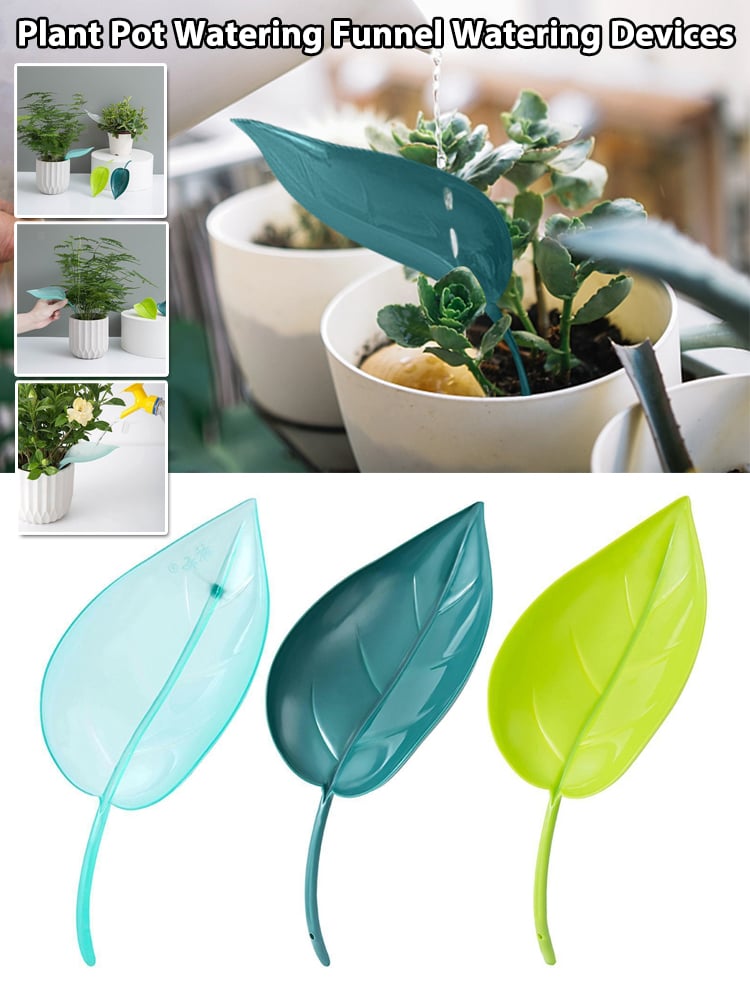 🍃 SO EASY TO USE: you won't be-leaf it! After sticking the funnel into the pot's soil, simply pour water on it, and it will flow directly into the plant's thirsty roots. The plant pot water funnels come in three shades of vibrant green, allowing you to match them perfectly to your plants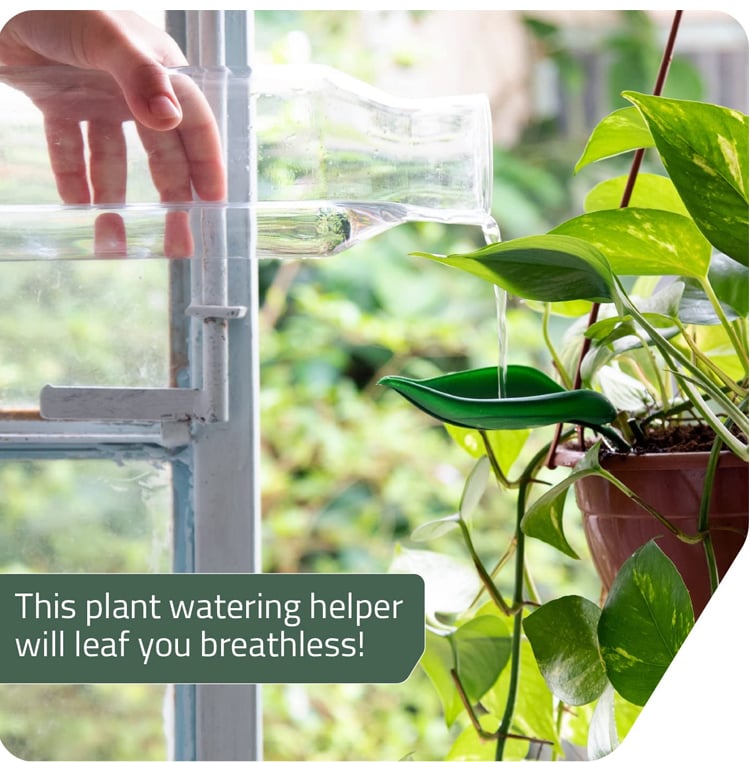 🍃 LESS MESS, LESS WATER WASTE: Save yourself unnecessary cleaning time and minimize water wastage. You can leave the plant water funnel inside the soil, and it will always be there, ready for use. The ultimate indoor plant watering device!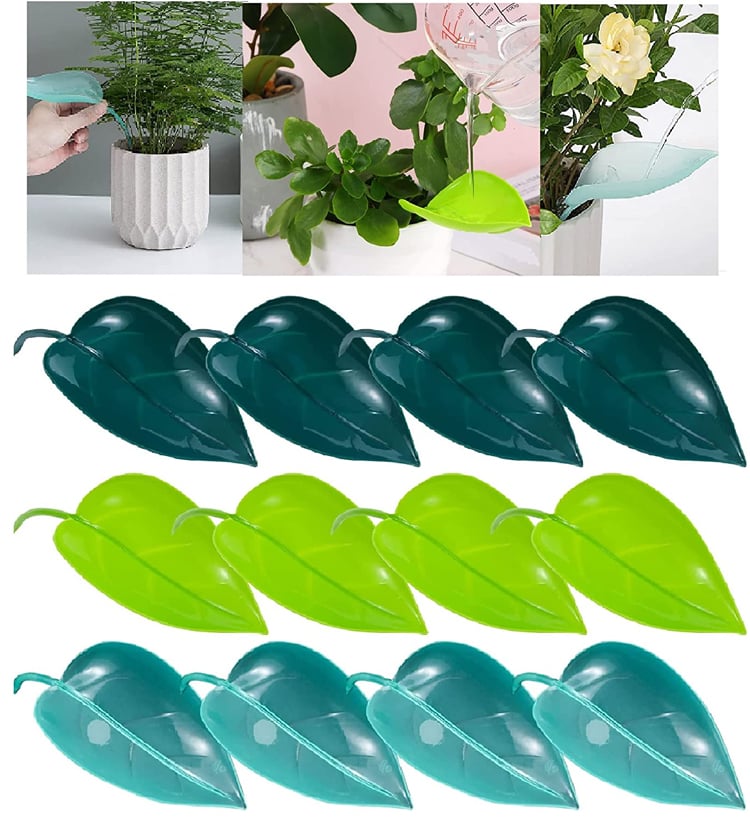 🍃 BEAUTIFUL & HEALTHY PLANTS: By flowing straight to the plant's roots, these functional watering devices allow your plants to absorb all the water they need to maintain optimal health. A great gift idea for plant lovers, birthdays, housewarmings, Christmas and for any other occasion!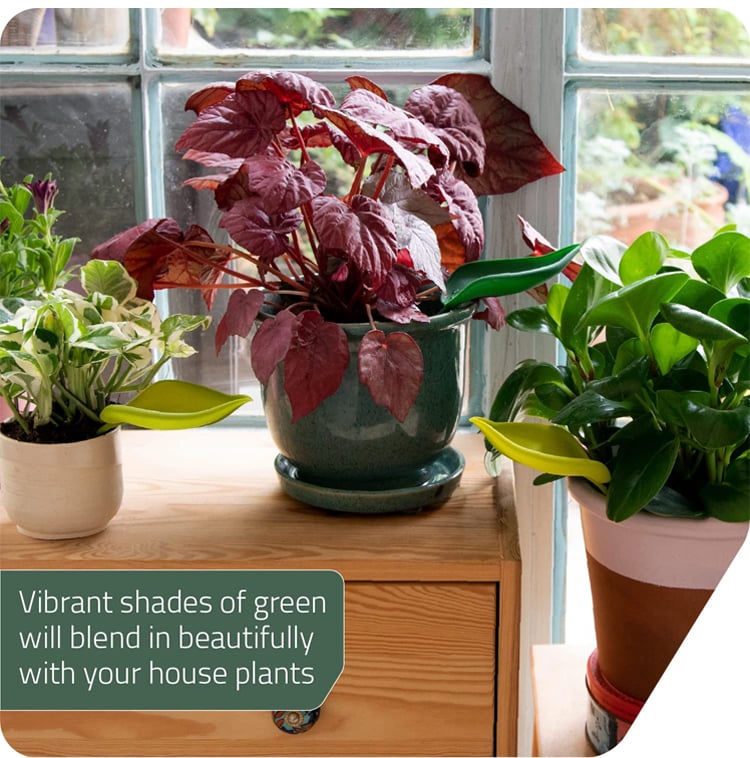 SPECIFICATION:
PACKAGE INCLUDE: