The Water Marbling Paint Set applies a new painting concept to create marble-like patterns on anything! Just dip your favourite item into the color you like, and it's all done!! So simple & fun to do it by yourself.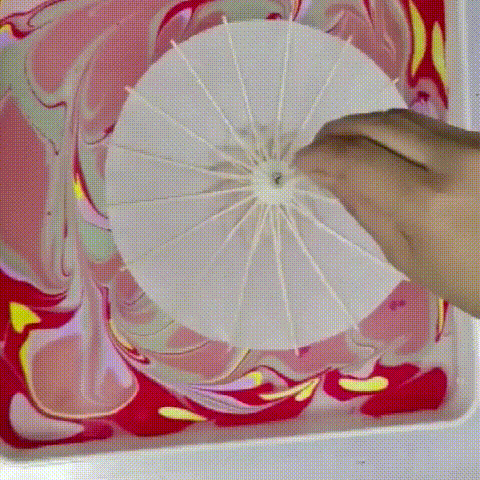 Simply apply the inks to a water surface, draw and it's time to watch the amazing marbling transformation - patterns like flowers, clouds, bursts, hearts, geometrics and more.
FEATURES:
PRINTS ON WATER – Formulated with premium acrylic emulsion and toner which allows it to float on the water surface, making it easier to create unique patterns with the paints and expand your creativity further.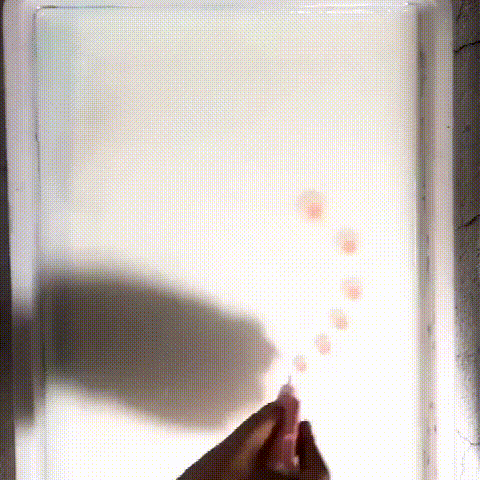 SWIRLING PATTERNS – Since paint stays afloat, you can create numerous unique and multi-colored patterns by swirling a stick around the paints to create a marble-like effect.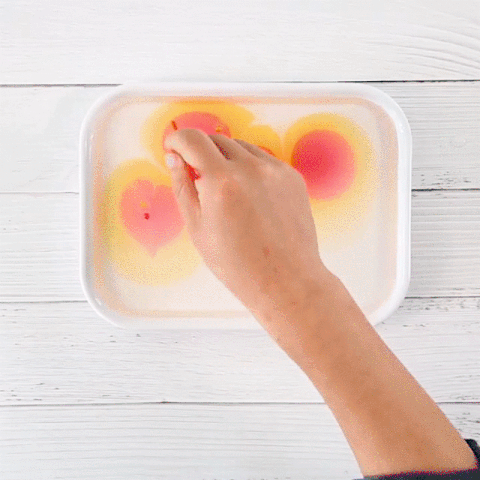 WASHABLE – Washes off easily with mild soap and water whether it's after a 15 minute activity, or all day at the school fete. Totally safe and non-toxic – doesn't irritate the skin at all!
EASY PRINT CREATION – To create intricate prints, just put few drops of multi-colored paints on the water, create swirling patterns of your choice, and then dip any absorbent material to transfer the print.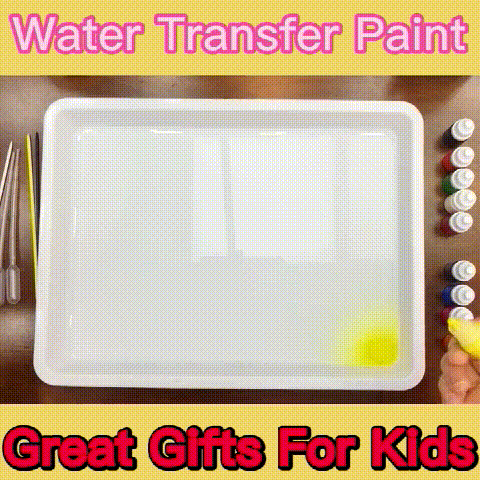 FOR ALL AGES – Whether you're beginner, professional, adult, or a kid, you can create any pattern that you can imagine with this set.
WIDE APPLICATION – Can be used on multiple surfaces and material like fabric, glass, wood board, ceramic, metal, and other water absorbing materials.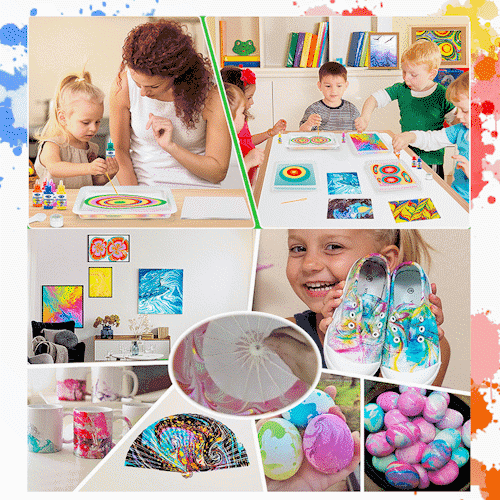 Universal Development Help to develop kids' color & artistic cognition, enhance their hand-eye coordination, imagination and creativity. The best educational art toy for your boys and girls, which can let your kids learn in the drawing time.
Enjoyable Experience The marbling paint is a healing process through watching the color flow. Not only enjoy the fun of drawing, but also explore uncertain possibilities (e.g. relaxation) from the process.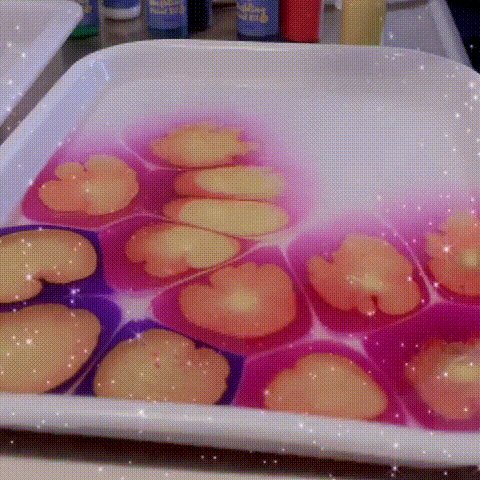 Create beautiful swirls of paint to your heart's content with the Water Transfer Paint Set! Flaunt your creative side more through your artworks!
SPECIFICATIONS:
Material: Acrylic Emulsion + Toner
Size: 29*22*6CM
Paint Bottle Content: 6ml
PACKAGE INCLUDE:
1 x Water Marbling Paint Art Kit