Multifunctional cleaning brush with liquid, it is really convenient to wash clothes, brush shoes, wash dishes, and cleaning!
Features
Press To Dispense Liquid: One button is pressed to dispense liquid, the brush head of Shoe Washing Brush can store a certain capacity of laundry liquid inside.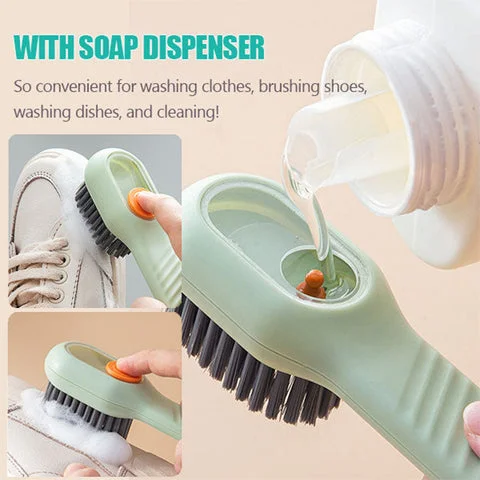 All-Round Cleaning: Cleaning Brush for shoes can clean in all directions without leaving dead ends and ultra-tough fibers and dense bristles design it not easy to lose hair and color, so you can use it with confidence.
Arc Handle Design: Soft Bristles Shoe Brush is comfortable to hold and won't slip off when your hands are wet, with an arc handle design for easy grip.
Wall-Mounted Storage: Multifunctional Shoe Brush can be wall-mounted for storage, and the rear of the cleaning brush has a storage silicone cord for easy storage.
Multi-Purpose: Liquid Shoe Brush can brush shoes, can brush clothes, clean the kitchen, wash dishes, clean, etc. It is widely used in kitchens, bedrooms, bathrooms, etc.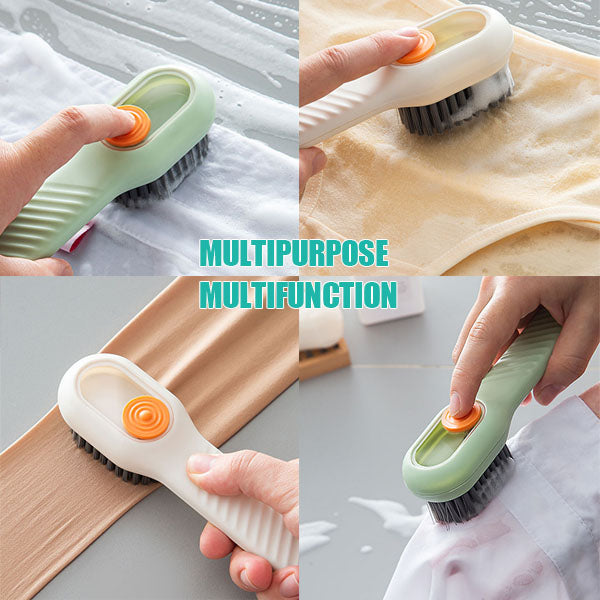 Specifications
Material: PP
Size: 17 x 6 x 5 cm
PACKAGE INCLUDES:
1 x Multifunctional Liquid Shoe Brush