Don't let the hair and lint break your meeting or date now!
It's important to look your best, with just the right amount of adhesive, Lint Rollers make it easy to keep your clothes lint, hair and fuzz-free. Roll your clothes on the way out, touch-up before a meeting or a date.
Features
New Version: The new release lint roller was made by durable material and the handle has been improved. The roll will not fall out of the handles.
Easy to Wash: The lint remover is very easy to rinse off, just warm water rinse with soap or detergent and then wait the lint roller completely dry before using it again, or just dry it by tissue. Please clean immediately after every use.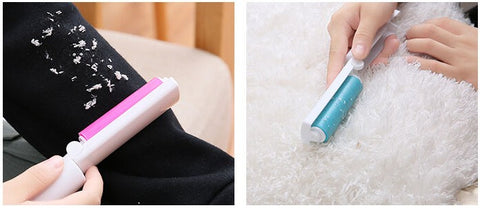 Remove Without Damage Fabric: The reusable sticky picker can clean your clothes without change refills. You could use it for a long time. No environmental waste at all. Optimal adhesive has no damage to the fabric. The sticky roller only removes the hair or chips that you want to remove.
Widely Application: This pet hair roller has the power of glue and removes cat hair, dog hair, crumbs, and more within just a few minutes. It's perfect to use on all different types of fabrics and can be used to clean furniture.
Portable & Convenient for Travel: The medium or mini lint roller can be taken into your bag, the mini lint roller even can be easy taken into your pocket. You can finish remove hair work anywhere.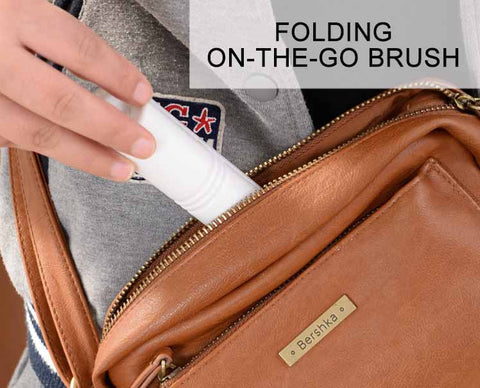 Specifications
Materials: ABS
Color: Random
Size: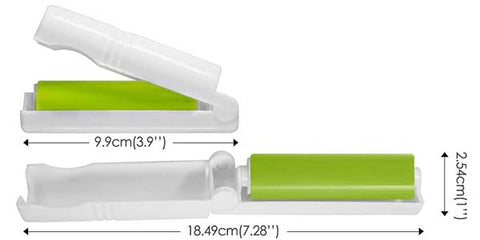 PACKAGE INCLUDE:
1 x Portable Reusable Hair Remover