Life support for your plants. Don't 'leaf' your plants in the murderous hands of a friend or relative whilst you're away on that dream trip.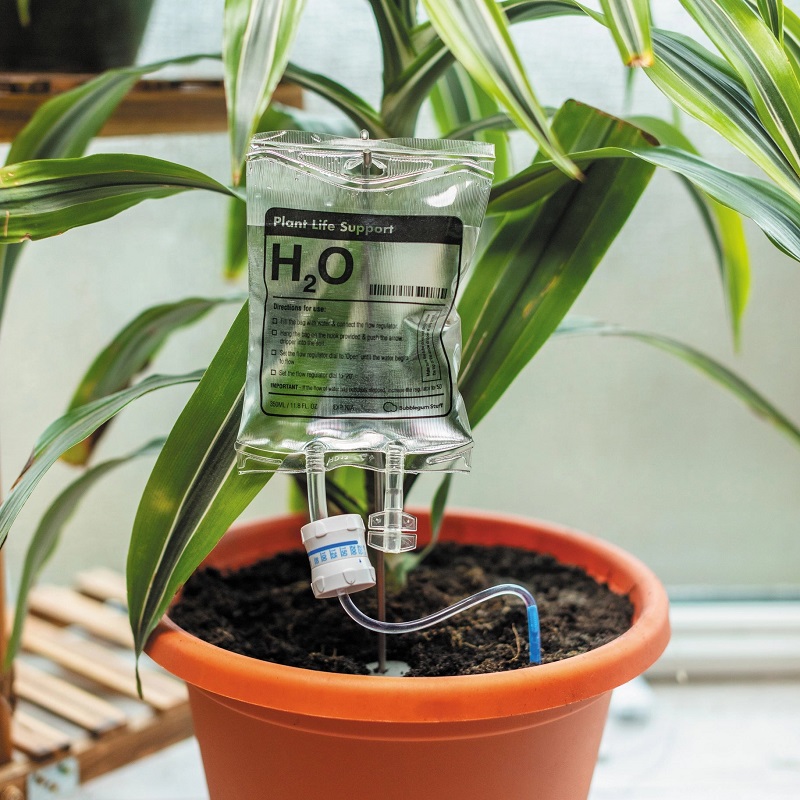 FEATURES:
Durable Material: Made of high-quality Stainless Steel and ABS materials that are built to last. It can withstand daily use and is resistant to wear and tear.

Plant Life Support: Your Plant Life Support will drip-feed everything your plant needs for the duration of your vacation. Peace of mind – it's the 'root' of all happiness.

Up to 7 Days: Just add water to the 350ml infusion bag and the system will do the rest - you can even add plant food!
Wide Used: Its size is very suitable to be placed in desktop flower pots, hanging flower pots or small glass containers.
Great Gardening Gift: If you are looking for a novel gift or gardening gift, it is a fun and useful gift for your loved one.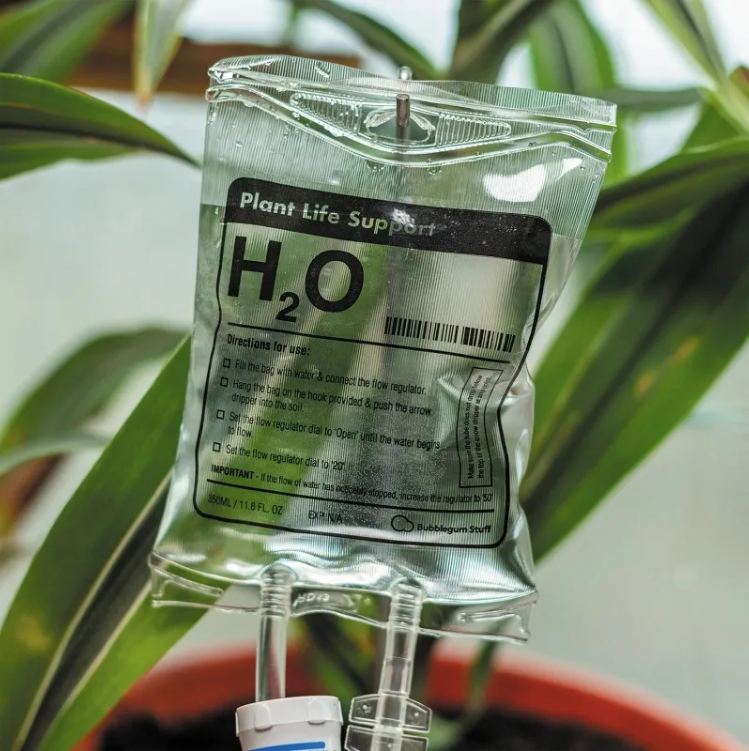 SPECIFICATION:
Material: ABS, Stainless Steel
Capacity: 350ml
PACKAGE INCLUDE:
1 * 350ml IV Bag
1 * Metal Hook
1 * Valve
1 * Dripper