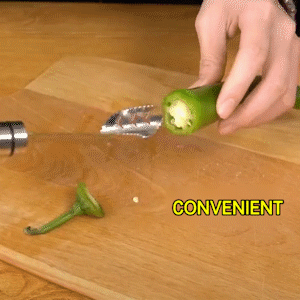 FEATURES:
Safe - Pepper corer made of food-grade stainless steel for the blade and handle.
Quick - Just insert and twist, then the stainless steel blade with the serrated edge and sharp inner teeth easily remove the core and seeds.
SHARP TEETH - Our stainless steel curved blade makes removing seeds from peppers, chilis, vegetables, fruit, etc. So much easier! The sharp teeth grip onto the core and can cut it out with ease!
STRONG AND DURABLE - The unique design of our stainless steel corner kitchen gadget makes for a great gift that is STRONG and DURABLE and can slice and deseed any fruit, vegetable, and more!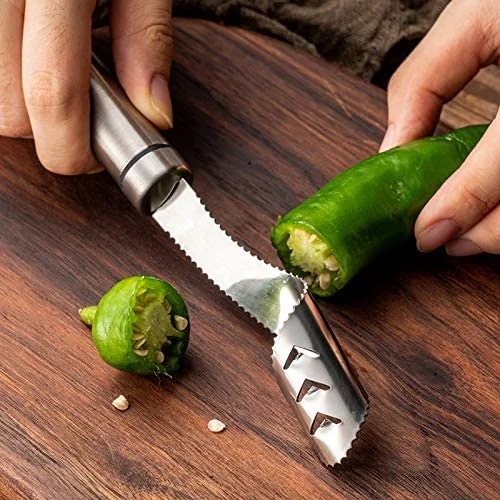 SPECIFICATIONS:
Material: Stainless Steel
Size: 22CM x 2.5CM x 2.5CM
PACKAGE INCLUDES: