🥰What a great gift to thank any female in your life for being there for you!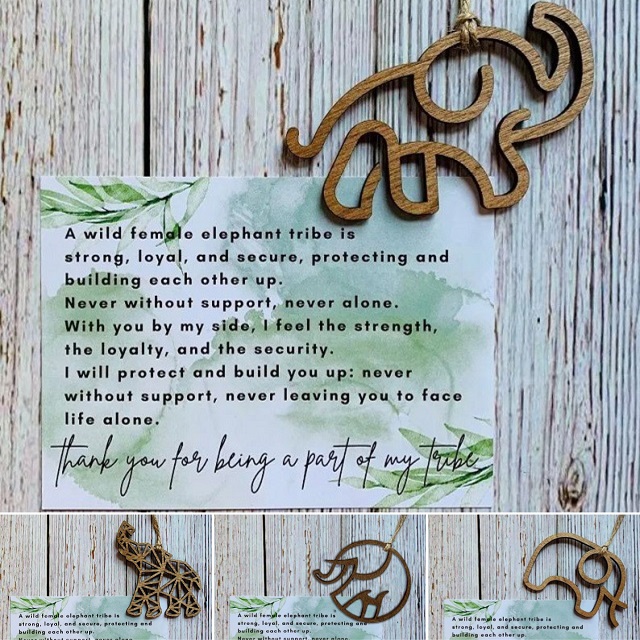 Each ornament comes ready to hang, complete with a beautifully patterned 4.2" x 5.5" postcard with the following message:
"A wild female elephant tribe is
strong, loyal, and secure, protecting and building each other up.
Never without support, never alone.
With you by my side, I feel the strength, the loyalty, and the security.
I will protect and build you up: never without support, never leaving you to face life alone.
Thank you for being a part of my tribe."
🎁This ornament makes the perfect gift for friends, sisters, and family alike.
✨DETAILS:
Materials: Wood
Size: 8.9*8.9cm
🎁PACKAGE INCLUDES