The Coffee Spoon Stainless Steel Drinking Straw is the perfect substitute to replace plastic straws.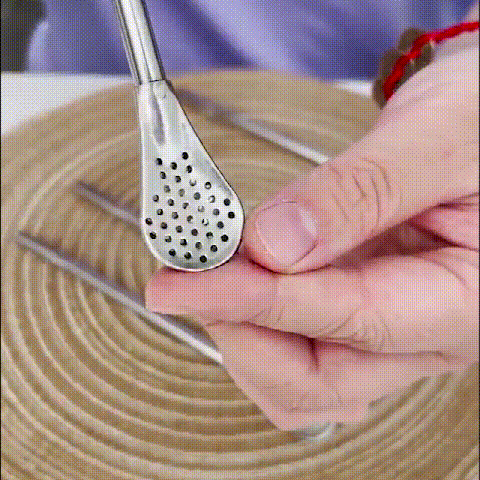 It also can be used as a spoon for stirring your favorite coffee, tea or any type of beverage and at the same time, it can be used as a straw for drinking.
FEATURES
Make Tea Easy: Stainless steel straws with filter spoons straws enable you to drink coffee or loose tea in a cup and get clean and smooth drinking.
Detachable for Easy Clean & Use: The head of the spoon and the tea straw can be detached for simple cleaning and use alone. Also dishwasher safe. Buy 1 get 1 free cleaning brush.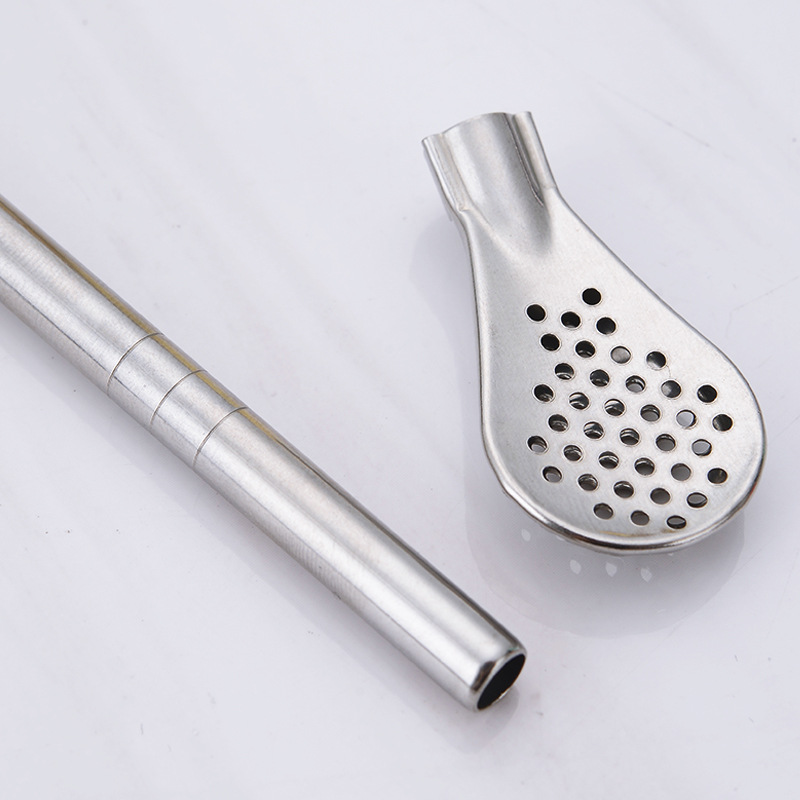 Long Size: Filter spoon measures in 6.89"/17.5cm, longer and more usable than another shorty one. Fit for most gourds or mugs.
Well-Built: Oblate mouthpiece fit for lips. Bend handle makes it easy to lean against the cup for a comfortable drinking experience.
Great Gift: Perfect for home parties, cocktail parties, BBQs and girl's nights out. Portable size for your travel or picnic. Your friends/kids will like to get the straw spoon as a gift.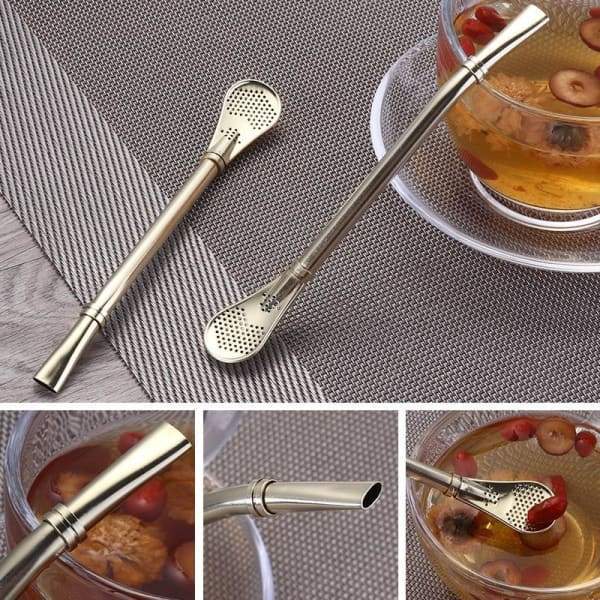 SPECIFICATIONS
Material: 304 Stainless Steel
Length: 6.89in/17.5cm
PACKAGE INCLUDE:
1 x Filtered Spoons Drinking Straw
1 x Cleaning Brush